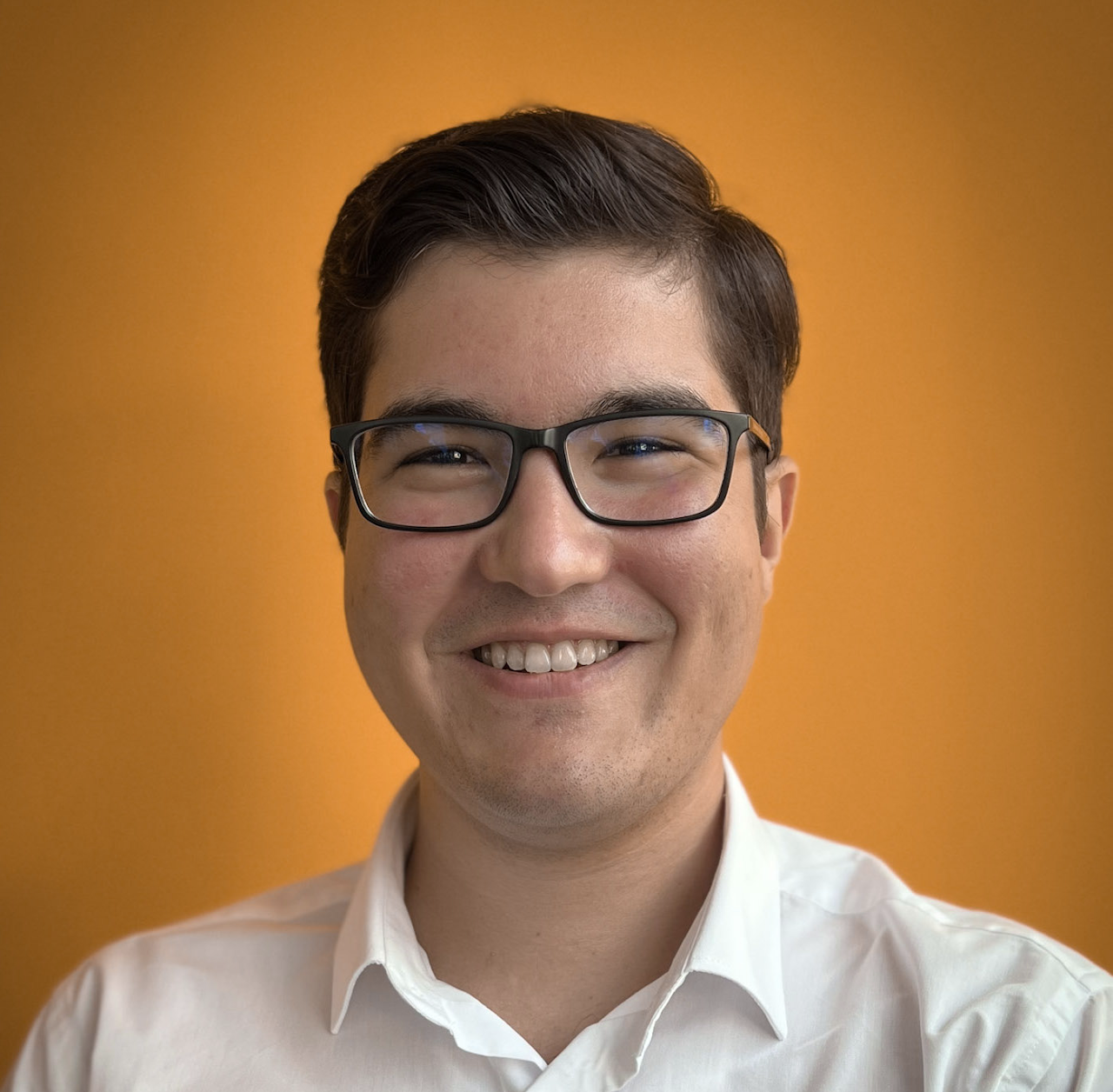 U13
Andreasstrasse 5
8050 Zurich
Switzerland
Ataberk Olgun is a Computer Architecture researcher and a Ph.D. student in SAFARI Research Group at ETH Zürich led by Prof. Onur Mutlu. He obtained his BSc and MSc degrees from TOBB ETÜ under Prof. Oğuz Ergin's supervision.
His research interests lie primarily in the area of Computer Architecture. He is interested in designing reliable (and as performance and energy efficient) memory systems from the ground up. These days, he is trying to develop a better understanding of the RowHammer problem and come up with more efficient system-level solutions to it. Previously, he developed an FPGA-based DDR4 memory testing platform that enabled cutting-edge research characterizing real DDR3/4 and HBM2 DRAM chips. He built an end-to-end system design for processing-in-memory techniques using real off-the-shelf DDR3 chips, which he also prototyped on an FPGA-based system.
He worked at Kasirgalabs until 2021 where he led the design of a RISC-V system-on-chip that was later manufactured using SKY130 technology.
Even before then, he worked with Prof. Kemal Bicakci to develop an authentication method based on behavioral biometrics.
2024
USENIX Security

ABACuS: All-Bank Activation Counters for Scalable and Low Overhead RowHammer Mitigation

Ataberk Olgun

, Yahya Can Tugrul, Nisa Bostanci, Ismail Emir Yuksel, Haocong Luo, Steve Rhyner, Abdullah Giray Yaglikci, Geraldo F. Oliveira, and 

Onur Mutlu

In USENIX Security, 2024

We introduce ABACuS, a new low-cost hardware-counter-based RowHammer mitigation technique that performance-, energy-, and area-efficiently scales with worsening RowHammer vulnerability. We observe that both benign workloads and RowHammer attacks tend to access DRAM rows with the same row address in multiple DRAM banks at around the same time. Based on this observation, ABACuS's key idea is to use a single shared row activation counter to track activations to the rows with the same row address in all DRAM banks. Unlike state-of-the-art RowHammer mitigation mechanisms that implement a separate row activation counter for each DRAM bank, ABACuS implements fewer counters (e.g., only one) to track an equal number of aggressor rows. Our evaluations show that ABACuS securely prevents RowHammer bitflips at low performance/energy overhead and low area cost. We compare ABACuS to four state-of-the-art mitigation mechanisms. At a near-future RowHammer threshold of 1000, ABACuS incurs only 0.58% (0.77%) performance and 1.66% (2.12%) DRAM energy overheads, averaged across 62 single-core (8-core) workloads, requiring only 9.47 KiB of storage per DRAM rank. At the RowHammer threshold of 1000, the best prior low-area-cost mitigation mechanism incurs 1.80% higher average performance overhead than ABACuS, while ABACuS requires 2.50X smaller chip area to implement. At a future RowHammer threshold of 125, ABACuS performs very similarly to (within 0.38% of the performance of) the best prior performance- and energy-efficient RowHammer mitigation mechanism while requiring 22.72X smaller chip area.

@inproceedings{olgun2024abacus,
  title = {{ABACuS: All-Bank Activation Counters for Scalable and Low Overhead RowHammer Mitigation}},
  author = {Olgun, Ataberk and Tugrul, Yahya Can and Bostanci, Nisa and Yuksel, Ismail Emir and Luo, Haocong and Rhyner, Steve and Yaglikci, Abdullah Giray and Oliveira, Geraldo F. and Mutlu, Onur},
  booktitle = {USENIX Security},
  year = {2024}
}
2023
2022
ACM TACO

MetaSys: A Practical Open-Source Metadata Management System to Implement and Evaluate Cross-Layer Optimizations

Nandita Vijaykumar, 

Ataberk Olgun

, Konstantinos Kanellopoulos, F Nisa Bostanci, Hasan Hassan, Mehrshad Lotfi, Phillip B Gibbons, and 

Onur Mutlu

ACM TACO, 2022

This paper introduces the first open-source FPGA-based infrastructure, MetaSys, with a prototype in a RISC-V core, to enable the rapid implementation and evaluation of a wide range of cross-layer techniques in real hardware. Hardware-software cooperative techniques are powerful approaches to improve the performance, quality of service, and security of general-purpose processors. They are however typically challenging to rapidly implement and evaluate in real hardware as they require full-stack changes to the hardware, OS, system software, and instruction-set architecture (ISA). MetaSys implements a rich hardware-software interface and lightweight metadata support that can be used as a common basis to rapidly implement and evaluate new cross-layer techniques. We demonstrate MetaSys's versatility and ease-of-use by implementing and evaluating three cross-layer techniques for: (i) prefetching for graph analytics; (ii) bounds checking in memory unsafe languages, and (iii) return address protection in stack frames; each technique only requiring  100 lines of Chisel code over MetaSys. Using MetaSys, we perform the first detailed experimental study to quantify the performance overheads of using a single metadata management system to enable multiple cross-layer optimizations in CPUs. We identify the key sources of bottlenecks and system inefficiency of a general metadata management system. We design MetaSys to minimize these inefficiencies and provide increased versatility compared to previously-proposed metadata systems. Using three use cases and a detailed characterization, we demonstrate that a common metadata management system can be used to efficiently support diverse cross-layer techniques in CPUs.

@article{vijaykumar2022metasys,
  title = {{MetaSys: A Practical Open-Source Metadata Management System to Implement and Evaluate Cross-Layer Optimizations}},
  author = {Vijaykumar, Nandita and Olgun, Ataberk and Kanellopoulos, Konstantinos and Bostanci, F Nisa and Hassan, Hasan and Lotfi, Mehrshad and Gibbons, Phillip B and Mutlu, Onur},
  journal = {ACM TACO},
  year = {2022}
}

arXiv

A Case for Self-Managing DRAM Chips: Improving Performance, Efficiency, Reliability, and Security via Autonomous in-DRAM Maintenance Operations

Hasan Hassan, 

Ataberk Olgun

, A Giray Yaglikci, Haocong Luo, and 

Onur Mutlu

2022

The memory controller is in charge of managing DRAM maintenance operations (e.g., refresh, RowHammer protection, memory scrubbing) in current DRAM chips. Implementing new maintenance operations often necessitates modifications in the DRAM interface, memory controller, and potentially other system components. Such modifications are only possible with a new DRAM standard, which takes a long time to develop, leading to slow progress in DRAM systems. In this paper, our goal is to 1) ease, and thus accelerate, the process of enabling new DRAM maintenance operations and 2) enable more efficient in-DRAM maintenance operations. Our idea is to set the memory controller free from managing DRAM maintenance. To this end, we propose Self-Managing DRAM (SMD), a new low-cost DRAM architecture that enables implementing new in-DRAM maintenance mechanisms (or modifying old ones) with no further changes in the DRAM interface, memory controller, or other system components. We use SMD to implement new in-DRAM maintenance mechanisms for three use cases: 1) periodic refresh, 2) RowHammer protection, and 3) memory scrubbing. We show that SMD enables easy adoption of efficient maintenance mechanisms that significantly improve the system performance and energy efficiency while providing higher reliability compared to conventional DDR4 DRAM. A combination of SMD-based maintenance mechanisms that perform refresh, RowHammer protection, and memory scrubbing achieve 7.6% speedup and consume 5.2% less DRAM energy on average across 20 memory-intensive four-core workloads.

@article{hassan2022case,
  title = {{A Case for Self-Managing DRAM Chips: Improving Performance, Efficiency, Reliability, and Security via Autonomous in-DRAM Maintenance Operations}},
  author = {Hassan, Hasan and Olgun, Ataberk and Yaglikci, A Giray and Luo, Haocong and Mutlu, Onur},
  howpublished = {arXiv:2207.13358},
  year = {2022}
}
2021
ISCA

QUAC-TRNG: High-Throughput True Random Number Generation Using Quadruple Row Activation in Commodity DRAM Chips

Ataberk Olgun

, Minesh Patel, A Giray Yağlıkçı, Haocong Luo, 

Jeremie S Kim

, F Nisa Bostancı, Nandita Vijaykumar, Oğuz Ergin, and 

Onur Mutlu

In ISCA, 2021

True random number generators (TRNG) sample random physical processes to create large amounts of random numbers for various use cases, including security-critical cryptographic primitives, scientific simulations, machine learning applications, and even recreational entertainment. Unfortunately, not every computing system is equipped with dedicated TRNG hardware, limiting the application space and security guarantees for such systems. To open the application space and enable security guarantees for the overwhelming majority of computing systems that do not necessarily have dedicated TRNG hardware, we develop QUAC-TRNG. QUAC-TRNG exploits the new observation that a carefully-engineered sequence of DRAM commands activates four consecutive DRAM rows in rapid succession. This QUadruple ACtivation (QUAC) causes the bitline sense amplifiers to non-deterministically converge to random values when we activate four rows that store conflicting data because the net deviation in bitline voltage fails to meet reliable sensing margins. We experimentally demonstrate that QUAC reliably generates random values across 136 commodity DDR4 DRAM chips from one major DRAM manufacturer. We describe how to develop an effective TRNG (QUAC-TRNG) based on QUAC. We evaluate the quality of our TRNG using NIST STS and find that QUAC-TRNG successfully passes each test. Our experimental evaluations show that QUAC-TRNG generates true random numbers with a throughput of 3.44 Gb/s (per DRAM channel), outperforming the state-of-the-art DRAM-based TRNG by 15.08x and 1.41x for basic and throughput-optimized versions, respectively. We show that QUAC-TRNG utilizes DRAM bandwidth better than the state-of-the-art, achieving up to 2.03x the throughput of a throughput-optimized baseline when scaling bus frequencies to 12 GT/s.

@inproceedings{olgun2021quac,
  title = {{QUAC-TRNG: High-Throughput True Random Number Generation Using Quadruple Row Activation in Commodity DRAM Chips}},
  author = {Olgun, Ataberk and Patel, Minesh and Ya{\u{g}}l{\i}k{\c{c}}{\i}, A Giray and Luo, Haocong and Kim, Jeremie S and Bostanc{\i}, F Nisa and Vijaykumar, Nandita and Ergin, O{\u{g}}uz and Mutlu, Onur},
  booktitle = {ISCA},
  year = {2021},
  dimensions = {true}
}